For authors

All manuscripts must be submitted electronically and sent to the address of Thermal Engineering teploen@mpei.ru. Please do not send articles by mail or registered letter! Only agreements signed by all the authors should be sent by mail.
The following package of documents that must be submitted to the editorial board
1. A cover letter, in which you can specify the name reviewer you want to be excluded without specifying the reason.
2. The copyright for the publication of the English version (author's contract).
3. The copyright for the publication of the Russian version (author's contract).
4. The electronic version of the manuscript as a doc/docx file with tables, and illustrations, which must comply with requirements for authors.
Guide for authors

5. Text of the article without figures or tables.
6. Manuscript as a Word file (doc/docx) with figures/illustrations.
7. Files with originals of figures/illustrations, which should comply with
the following requirements

8. Information about authors
Form filling data


| | |
| --- | --- |
| General recommendations | |
| Online proof correction | |
| Author's fees | |
| Technical requirements for figures/illustrations | |
| Publication of color illustrations | |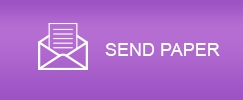 The journal is published monthly in Russian and English languages (as Thermal Engineering).
Russian version of the journal is published and translated into English by the International Academic Publishing Company MAIK Nauka/Interperiodica.
The Russian version of the journal "Teploenergetika" ISSN 0040-3636
The English version of the journal Thermal Engineering
ISSN PRINT: 0040-6015;
ISSN ONLINE: 1555-6301
Chief Editor: Alexander Klimenko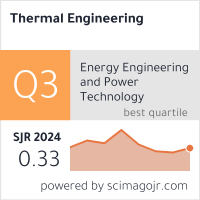 Thermal Engineering is abstracted and/or indexed in:
Astrophysics Data Systems (ADS), SCOPUS, EI-compendex, INSPEC, CEABA-VtB, Google Scholar, PASCAL, Academic OneFile, Summon by Serial Solutions, Gale, OCLC, INIS Atomindex, SCImago
The journal Thermal Engineering has been recognized as one of the best eight Russian journals in RISC specialized in power engineering published on the Web of Science platform as a database of the Russian Science Citation Index.
Partners