Technical requirements for figures/illustrations

1 The size of illustrations should match either one-column or two-column layout: (8--8.5cm and 17--17.5 cm, respectively);

2. The inscriptions and notations in the illustrations may vary between the Russian and English versions of the translation, so it is desirable to provide the second version of photos without the text and designations, In the rest of illustrations, inscriptions should be arranged on the illustration so as to be separated from all its other parts;

3. Do not add shading or grids to the background of the illustrations.

4. The frames of graphs with numeral values on the axes must be closed and the tick marks must be plotted inside the frame.

5. Graphs and charts should be prepared in vector graphics editors (CorelDRAW, Adobe Illustrator, etc.) and presented as files in their native format (*.cdr, *.ai,) or as eps-files. Whenever possible, text should be converted to curves. Vector illustrations should meet the following requirements:

- their resolution should be at least 600 dpi;

- line widths should not be less than 0.5 pt;

- there must be no dotted fill patterns such as "Noise" "Black & white noise", or "Top noise";

6. Line and halftone illustrations should preferably be in TIFF format and have a resolution of at least 300 dpi.
Click here for examples of correctly prepared illustrations.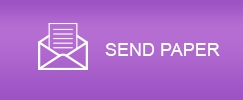 The journal is published monthly in Russian and English languages (as Thermal Engineering).
Russian version of the journal is published and translated into English by the International Academic Publishing Company MAIK Nauka/Interperiodica.
The Russian version of the journal "Teploenergetika" ISSN 0040-3636
The English version of the journal Thermal Engineering
ISSN PRINT: 0040-6015;
ISSN ONLINE: 1555-6301
Chief Editor: Alexander Klimenko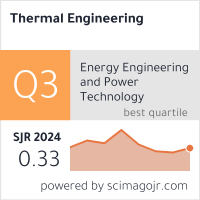 Thermal Engineering is abstracted and/or indexed in:
Astrophysics Data Systems (ADS), SCOPUS, EI-compendex, INSPEC, CEABA-VtB, Google Scholar, PASCAL, Academic OneFile, Summon by Serial Solutions, Gale, OCLC, INIS Atomindex, SCImago
The journal Thermal Engineering has been recognized as one of the best eight Russian journals in RISC specialized in power engineering published on the Web of Science platform as a database of the Russian Science Citation Index.
Partners